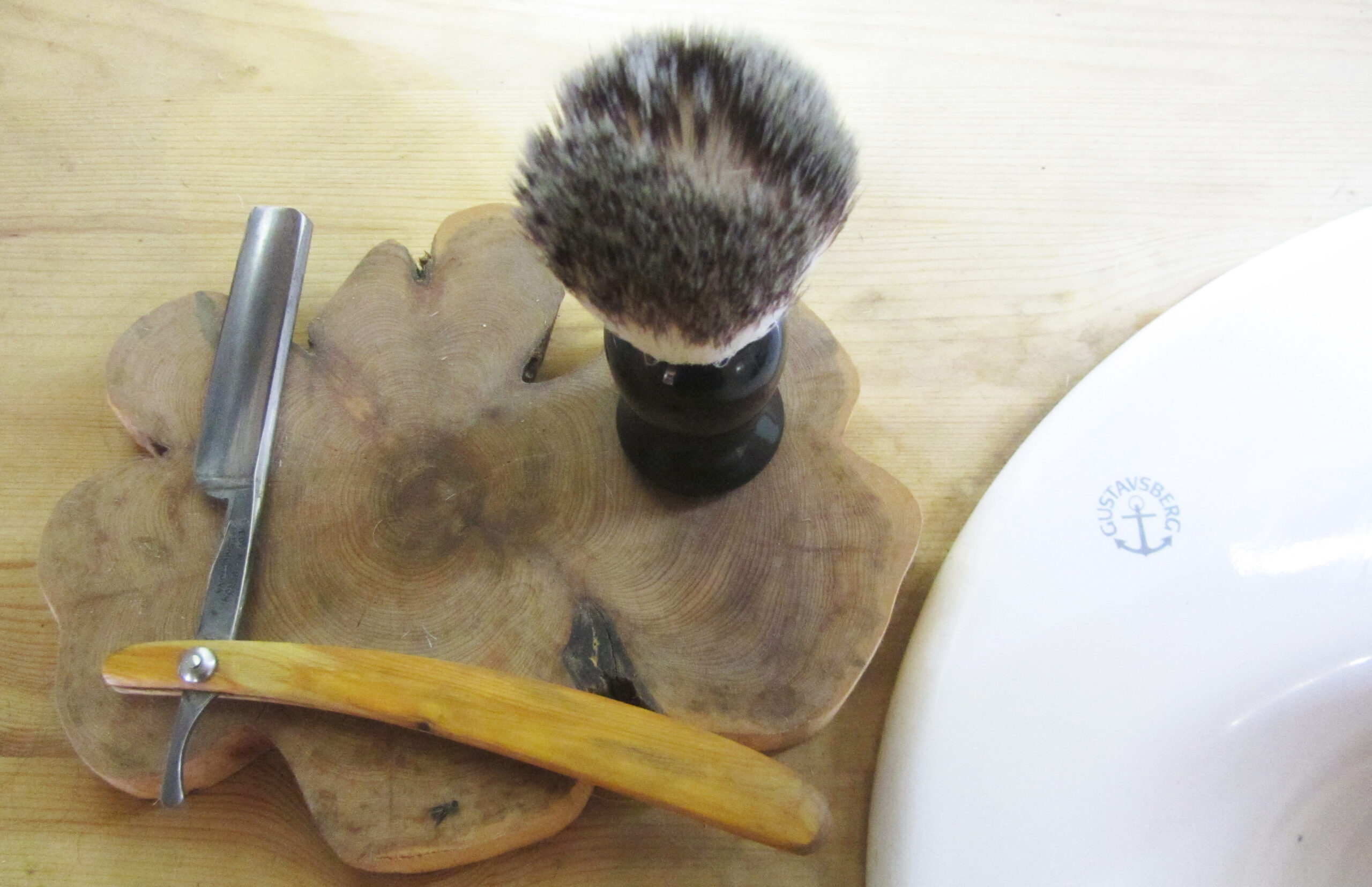 Razor Edvard Neiström No 62 with hand-made scales of wood and razor brush with synthetic bristles.
WHAT DOES SHAVING HAVE TO DO WITH A SUSTAINABLE LIFESTYLE?
The shaving tools available on the market today are more or less disposable items. You keep the stem, but the blades that only last a few times are thrown away when they are worn. It means a huge material consumption throughout life. Imagine using two blades a week for 70 years. There will be 7280 disposable blades through life!! In addition, the models are replaced, so you will have to change the entire razor several times in life to be compatible with the changes. The blades for your old razor will no longer fit after a few years and they are not available for purchase. This is what it looks like in the wear and tear society we have created and which we today call development and progress.
Disposable razors do not work to shave off a long beard or even a week's stump. Then the hairs get stuck in between the blades and you have to constantly change to new ones because they are almost impossible to clean.