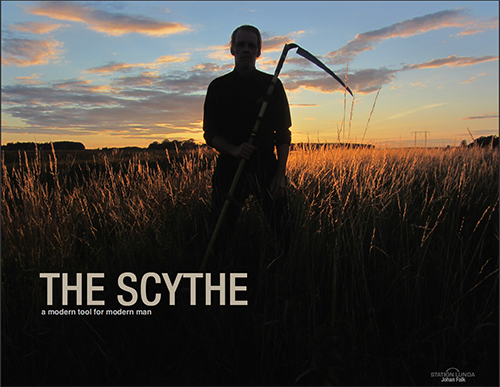 THE SCYTHE - a modern tool for modern man

THE SCYTHE is a complete handbook that covers everything from theory to history and practical use.
THE SCYTHE reveals new discoveries and new inventions. The book is a turning point in the history of the tool.
THE SCYTHE sets a new paradigm for the use of this old tool in a modern world.
THE SCYTHE describes new methods of use in private as well as public areas.
THE SCYTHE takes the Scythe to a higher level of sustainable lifestyle, with minimal impact on the environment.
THE SCYTHE is published as an E-book. No paper and no forest resources are used.