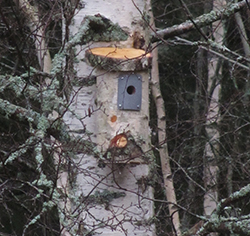 Report 001 - Natural Bird Houses
Natural bird houses is a handbook for building bird houses without interrupting the natural behaviour of birds.
Many bird housings built by man has changed the imprint for the species so that they do not accept anything else than manmade nests. This creates an dependency of these constructions and their lifes is in the hands of the culture of Man.
This handbook describes ways to help the birds with nests without creating a dependency...
IN ENGLISH.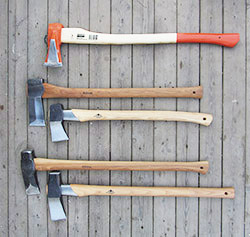 Report 003 - The Splitting Axe
This is a comprehensive study of the Splitting Axe.
It defines the parameters for the IDEAL SPLITTING AXE. It also includes a TEST with evaluations of the best Splitting Axes on the market.
A complete documentation for producers of axes as well as for laymen who want to understand the physics of the Splitting Axe.
IN ENGLISH.
Download Abstract